Why A Company That Creates Content for Netflix and HBO Says CSR Is Crucial to Its Success
Alkemy X President and CEO Justin Wineburgh believes in talent—and giving back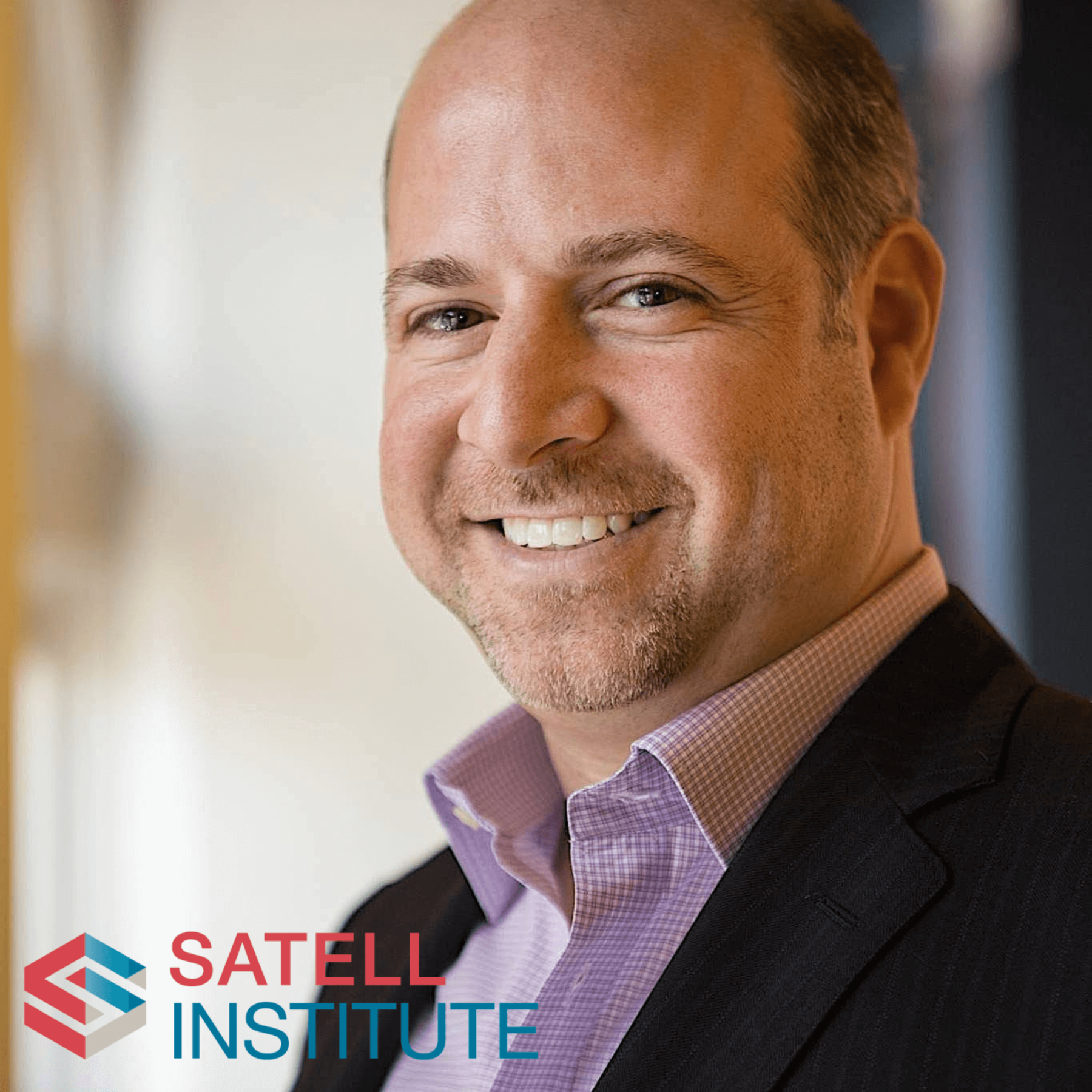 Headquartered in Philadelphia, but with a strong presence in entertainment capitals like New York, Los Angeles and Vancouver, Alkemy X is the definition of a talent-driven business. Under the leadership of its President & CEO, Justin Wineburgh, the company has grown from its roots as a video post-production house into a multifaceted creative content enterprise, with a client base that includes the likes of AMC, HBO, Comcast, Hulu, Netflix, Google and Samsung.
Crucial to its growth—and to attracting and retaining talent—has been the company's commitment to giving back. Here, Wineburgh—a Satell Institute member who last year was honored by the Philadelphia Business Journal as one of the city's most admired CEOs—talks about Alkemy X's relationship with the Boys and Girls Club of Camden; the benefits of belonging to SI; and the fine art of being a CEO.
The key to Alkemy X's success has been… talent. We're in the business of show. We're not producing widgets. Everything we do here is a product of artistry—exceptional artistry—and collaboration. We don't just plug something into a machine and it spits out a final product; there are people behind it. Of course I'm not that person, but my job is to go out and find the absolute best people. Because they are the lifeblood and heartbeat of what we do here.
I've spent the last seven years… building out Alkemy X from the top down and bottom up after it went through a pretty turbulent time. I've really worked very hard to bring in talent to evolve the business and moved it away from being an order-taker to a creative leader servicing advertising, television, and brands.
One of our biggest divisions is our award-winning visual-effects business. We're doing the visual effects now for The Walking Dead, Fear the Walking Dead, Westworld, The Flash, The Righteous Gemstones, Marvelous Mrs. Maisel. Some of our largest ongoing clients are AMC, Starz, Hulu, HBO, Netflix.
Another growing part of our business is branded entertainment. The traditional 15-, 30-, 60-second commercials are going away. The evolution has been toward brand-funded content, branded entertainment. We have been building out that offering with content for Google, Samsung, Hulu, Comcast. Big brands. We also recently brought on former NBC/Universal SVP of Strategic Partnerships, Gary Freilich, as Head of Brand Strategy & Content Development to continue to bolster this offering.
My commitment to giving back goes back to… my professional background is as an attorney, and the fundamental concept of being an attorney is giving voice to people who can't speak for themselves. My former law firm had a significant pro bono initiative. I found that concept important here at Alkemy X—being able to encourage people to give back. As table stakes, we were already the best at what we did in a creative industry. But I really felt—and this is my upbringing—you can't just be good, you also have to do good.
When I arrived at Alkemy X seven years ago… although it didn't have words around it, the company was already doing a lot of what I'll call pro bono work. Work geared towards CSR. No one was paying attention to it. It just already existed in the fiber of the business and its culture, which I find to be a testament to our folks here—that on their own time, they were doing work to give back. They were calling their friends on a weekend to make these projects happen. They were calling a director. They were borrowing equipment. People were already doing these things and donating their own time, equipment and talent without even being told.
CSR matters to creative people… I think now especially. Even generationally. With so many important issues that exist socially, geo-politically, environmentally, there are so many important issues now that the current generation of talent is sensitive to. It's really important for us, and the fact that we bring in so many people who each care about something different is an important part of the cultural fabric of Alkemy X. At the end of the day, we constantly strive to exceed the expectations of our clients with the content we deliver, and we are seeing that by having a diverse team here, it helps us achieve that goal. We're all rowing in the same direction, but we're all rowing a little bit differently.
One of the longstanding relationships our company had… was with the Boys and Girls Club of Camden. Every year we did video work for them—full-blown, end-to-end production, pro bono. And this video work was one of many tools that the organization needed to help them with their mission.
So when a good friend of mine, Marc Brownstein, approached me about Satell, and I became familiar with Satell and the commitment that you make, I realized that we've been doing this for the past 20-plus years. We just had to rededicate ourselves to what we'd already been doing and knew we would keep doing.
The added benefit of making that formal commitment is that the Boys and Girls Club of Camden now can become a member of the organization, and the leadership of the Boys and Girls Club can work with the leadership of other nonprofit organizations and share ideas and see what they can learn from or impart to others.
Belonging to the Satell Institute… is like showing up to a party—you see friends that you weren't expecting to see and colleagues you may not have seen in years. On my first couple of Zoom meetings, there were people that I hadn't connected with in an entire pandemic, and now all of a sudden we're trading direct messages during a Zoom. It's a connector to people you know or people you'd want to know. I can learn from other leaders, even if it has nothing to do with CSR. And now Alkemy X becomes enriched just by Satell affording me the opportunity to talk with all of these amazing, inspirational people. What I pick up from them I bring back to Alkemy X, and it filters through the organization.
Being named one of the most admired CEOs… said to me that what we are doing here is working. Being a CEO is not an easy thing. It's exceedingly difficult, and it's definitely not sitting behind a desk with your feet up.
There are many times each day where I feel like I'm failing. But you get these reaffirming assurances. They can be little, like…the plants in the office haven't died, which was a thing during the pandemic! But there are also bigger signs, like having great new talent join the team. They can also be really big and public, like the Business Journal's most admired CEOs list, which looks at all those little victories along the way and puts an exclamation point on the end that says— "Hey, what you're doing is working. What you're doing is good. But you better keep working to keep it going."