Producing Tomorrow's Producers: Why Learning on the Job Is Part of the Process with Sue Fallon
Alkemy X executive producer on learning from mistakes, finding solutions and the superpower of remaining unflappable when a project is going sideways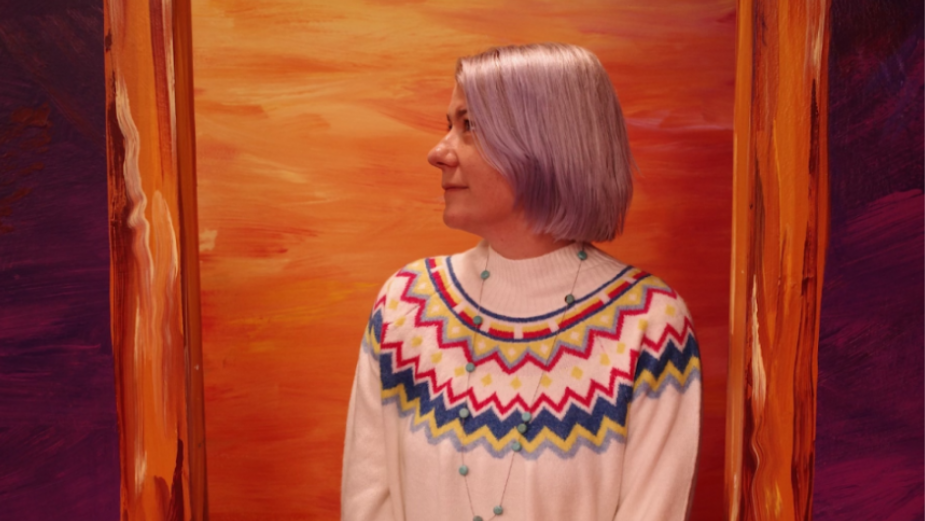 With over 15 years of experience in production and post production, Sue Fallon brings a highly collaborative approach to producing projects spanning design, animation, live action, and mixed media as executive producer of Alkemy X's award-winning Creative Studio. Empowering compelling concepts with creative problem solving, Sue has produced envelope-pushing campaigns for Essie, Hulu's 'Only Murders in the Building' and Huluween, IKEA, Armored Core 6, and EA's 'The Sims', among others. 
LBB> What advice would you give to any aspiring producers or content creators hoping to make the jump into production?
Sue> Don't be afraid to reach out to people on LinkedIn or through other networking opportunities. Not everyone will answer you, but you will find some kind souls willing to connect. Try everything and don't be afraid to ask questions. Everyone started as an intern or PA at some point. Learning on the job is part of the process. 
LBB> What skills or emerging areas would you advise aspiring producers to learn about and educate themselves about?
Sue> Technology in our industry is changing at a breathtaking speed, especially with generative AI and other AI tools, such as Notion and chatGPT. Keeping up with those and how they're being used will be helpful as they get more widely adopted into workflows. Keeping up with industry trends and which companies are doing the work you aspire to is also great. Developing soft skills is always key– nothing happens in production or post without a team, and knowing how to work with people is critical to success. 
LBB> What was the biggest lesson you learned when you were starting out in production - and why has that stayed with you?
Sue> Always be ready and willing to listen and learn, and own the mistakes you will make. Learn from them and find solutions, don't expect someone else to solve it for you. This applies when you're starting out and when you're established in your career. Nobody has all the answers, so knowing your strengths and how to build teams that work well together is a huge part of managing effectively. 
LBB> When it comes to broadening access to production and improving diversity and inclusion what are your team doing to address this?
Sue> We have some key steps we follow, which include AICP's Double the Line initiative, our BIPOC Production Program, Free the Bid/Work, and our partnerships with Big Brothers/Big Sisters and a select group of colleges to help identify and connect young people interested in production with professional development opportunities. We're always evaluating our staffing processes and looking for ways to create more prospects for everyone. 
LBB> And why is it an important issue for the production community to address?
Sue> For too long, marginalised groups of people have not had a seat at the proverbial table in post and production. Without having a diverse talent pool, we're not telling diverse stories and giving opportunities to those people who are underrepresented. I want to work in an industry where everyone has a voice and different perspectives are not only heard but appreciated and celebrated. 
LBB> There are young people getting into production who maybe don't see the line between professional production and the creator economy, and that may well also be the shape of things to come. What are your thoughts about that? Is there a tension between more formalised production and the 'creator economy' or do the two feed into each other?
Sue> I think there's room for both of those things and sometimes they do feed each other. At the end of the day, formalised productions and content creators are using their creativity and art to tell a story. I would hope there's mutual respect for the hard work that goes into any project, regardless of where it ends up or how much it costs to make. 
LBB> When it comes to educating producers how does your agency like to approach this?
Sue> In an ideal world, you'd have one-on-one time with a new producer so they can shadow you, meet the teams, and listen in on meetings. Since that isn't a reality for most people, virtual shadowing is the next best thing. I'll invite the new person to sign on a video link and we'll do bids together on screen share, so they see not only how to use the bidding program but we can also talk through why I'm bidding it that way. I'll do the same thing when we set up a project, actualize it, run costs to date, or any other task you'd typically have someone help with. I also have regular casual check-ins where we can talk about any questions they may have, what's working, what's confusing, and how they're feeling in general. Producers need a lot of support starting out and it's important to build those relationships early on so everyone feels like an equal part of the team. 
LBB> It seems that there's an emphasis on speed and volume when it comes to content - but to where is the space for up and coming producers to learn about (and learn to appreciate) craft?
Sue> I think you have to be constantly curious, and find people who want to do a deep dive into whatever it is you're interested in. I belong to the NY Chapter of Women in Animation and they have so many ways to connect with other members, whether it's through a book club, open discussion, or smaller specialised groups. You have to be proactive to be a good producer, so learning is a natural part of that. 
LBB> On the other side of the equation, what's the key to retaining expertise and helping people who have been working in production for decades to develop new skills?
Sue> My answer is the same– it's important to retain your sense of curiosity and desire to learn new technologies and new ways to approach things. I am lucky to work with a lot of really smart younger people who are more than happy to take me down an AI rabbit hole or talk about a new app they're trying. I also sign up for lots of presentations and group chats so I can meet new people and learn new things. It's a win-win! 
LBB> Clearly there is so much change, but what are the personality traits and skills that will always be in demand from producers?
Sue> Patience, positivity, humour, flexibility, and the superpower of remaining unflappable when a project is going sideways. It will happen, and your job is to make sure the client thinks everything is smooth sailing. Obviously being organised is a requirement, but soft skills can make or break you. You have to make everyone feel supported, confident, and appreciated.