Creators: Editor Vincent Cordisco
On facing technological challenges and his favorite resources and tools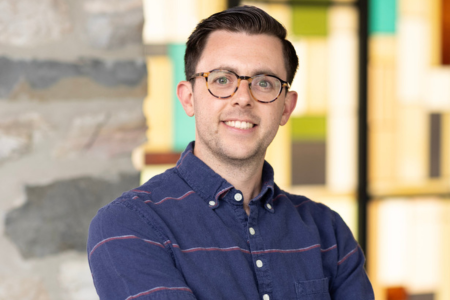 Vincent Cordisco has worked as an editor for over 10 years. He has worked on a wide range of content including branded entertainment, short documentaries, pharmaceuticals, animated explainer videos, social media, and political commercials. He specializes in editing, motion graphics, and sound design. He is always learning new techniques and technology to advance his storytelling abilities. He has worked on many notable projects for clients like Chevrolet, Comcast, Hewlett Packard, Humana, Lowe's, Microsoft, Miller Lite, Pepsi, U.S. Bank, Under Armour, and Volvo.
AX: What sparked your interest in pursuing a career as a video editor?
VC: I initially found interest in video editing in middle school and high school through skateboarding culture which went hand in hand with cinematography and editing. I became obsessed with creators like Spike Jonze and wanted to emulate that style. Anytime I had the ability to film and edit video for a school project, I was surely going to take that opportunity.
AX: What's the most rewarding aspect of your role as a video editor at Alkemy X?
VC: The most rewarding aspect as a video editor for me is seeing something I created on YouTube or TV. Knowing that people are watching and appreciating something I created with a talented team is always fun.
AX: What genre or type of content do you find most enjoyable to edit, and why does it resonate with you?
VC: I love fast-paced and energetic edits as long as the pacing is used to push the story forward. I think that it can be really effective to catch someone's eye when attention span is at an all-time low. 
AX: Among the projects you've worked on, can you share a standout favorite, and what made it special for you?
VC: I was really happy with how the WellSpan Cardio Campaign commercials turned out. Motion graphics played a huge role in these pieces which is always a nice challenge and opportunity to dynamically involve the company branding into the edit.
AX: How do you stay updated with the latest trends, tools, and technologies in the field of video editing, and how do you incorporate these into your work?
VC: I've joined forums and online communities related to video editing such as Reddit's r/Editors, r/AfterEffects, and r/MotionDesign subreddits. There I can find discussions among professionals and enthusiasts that often highlight emerging technologies and techniques. I regularly check industry blogs, websites, and news sources dedicated to video editing that can provide valuable insights. Websites like Creative Bloq, PremiumBeat, and No Film School often feature articles on the latest tools, software updates, and trends in video editing. I also follow industry leaders on YouTube and Instagram.

AX: In your role as a video editor, what do you consider the biggest challenge you face, and how do you approach overcoming it?
VC: There is a constant challenge to keep up with technology as it rapidly advances. I always try to be open-minded about new technology and how it can be adapted into my projects. 

AX: As you've grown in your career, what are some insights or lessons that have had an impact on your work?
VC: I've learned the hard way that being organized, however mundane and boring it may be, is essential to a project. Editors frequently collaborate and trade projects around so if your work isn't organized, you run the risk of jeopardizing someone else's efficiency. 

AX: Are there any upcoming projects or personal goals in your career that you're excited about pursuing?
VC: I look forward to continuing my upward trajectory in the industry and working more effectively on bigger and better projects.
AX: For aspiring video editors, what piece of advice would you offer to help them navigate their own journeys successfully?
VC: I would tell them to never say no to a project even if it's not something they are interested in. You can always learn from editing different styles of videos for different clients. I would also tell them that organization is just as important as skill even though it probably sounds monotonous.